I've decided to work my way through costumes and accessories I have gotten over the years, inspired to do shoots with and never followed through on them.  Today, I knew we were making the drive to Fairview, Utah, for the birthday party of little "E" from my recent blog post.  Fairview is about an hour away and very rural.  It was the perfect chance to pull out this beauty of a jacket I picked up a while back.  Those who know me know my love for anything from days gone by.  I love old books, cameras, furniture and CLOTHING!  I like trying to recreate the past.  I love daydreaming of the lives of those who's hands they might have passed through.
This particular find reminded me of an image of my Grandpa Sam as a young boy, in chaps and a ten gallon hat and holding a toy pistol.  This is a beautiful suede western jacket from the 1950's.  I could just imagine a little boy playing Cowboys and Indians with his friends, running down the street and having amazing, imaginary, battles.  So that is what inspired this particular shoot.  I wanted my boys to look like I could have pulled these images out of an old card board box hiding on the shelf in my grandmothers closet.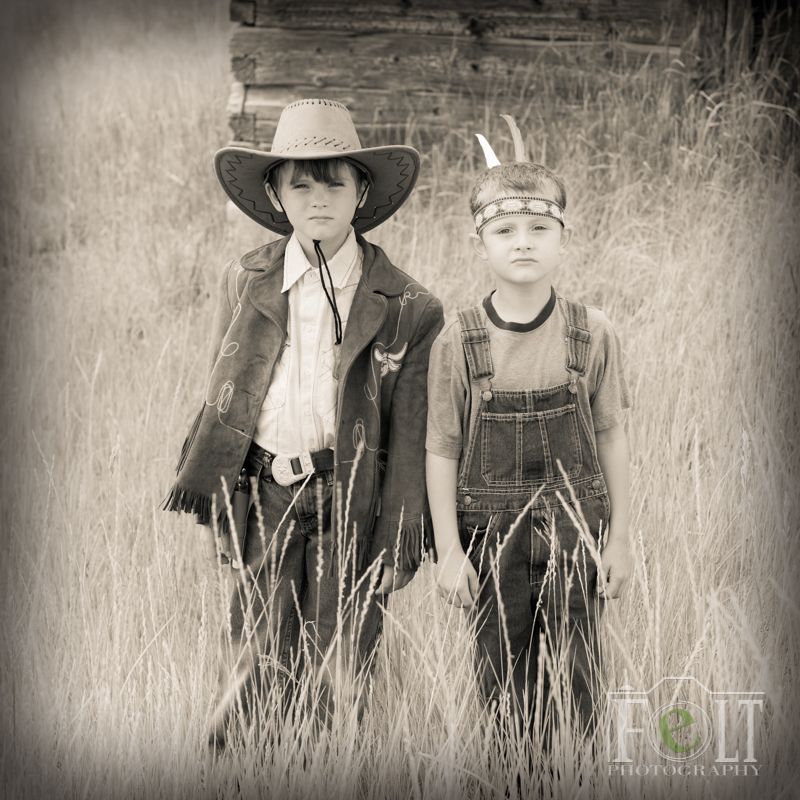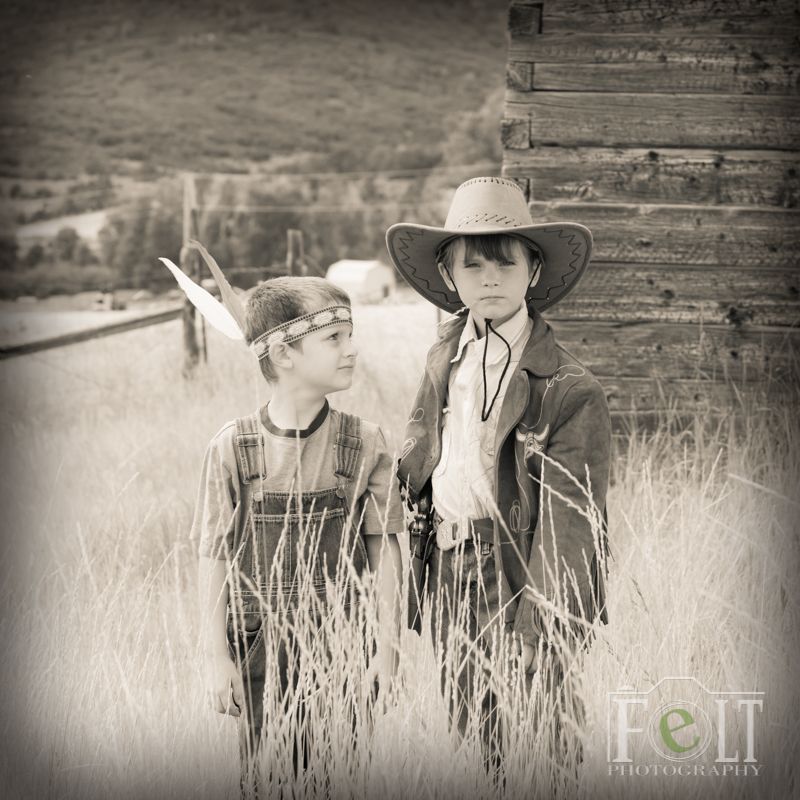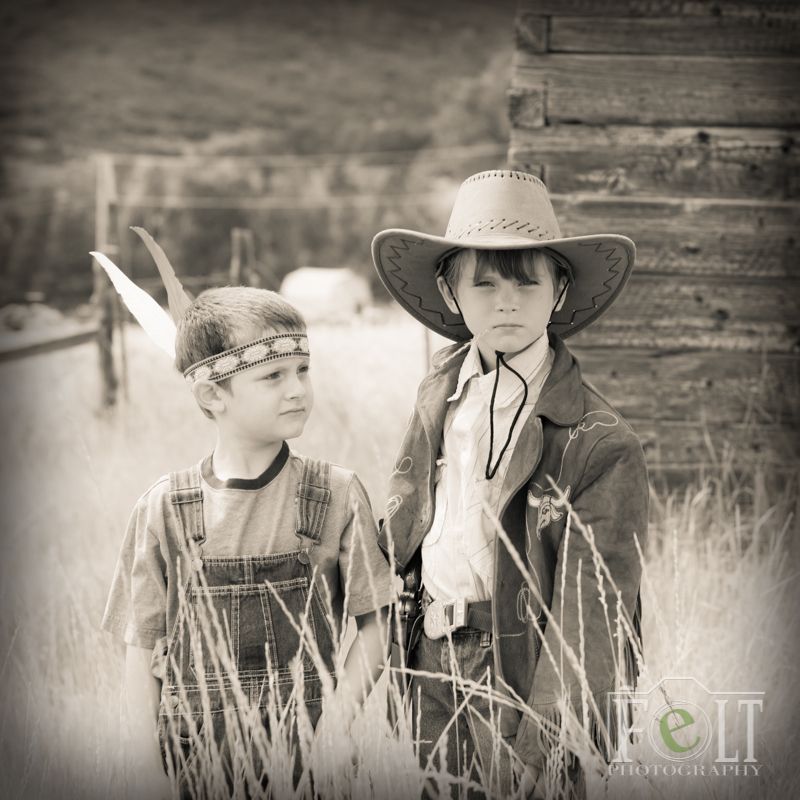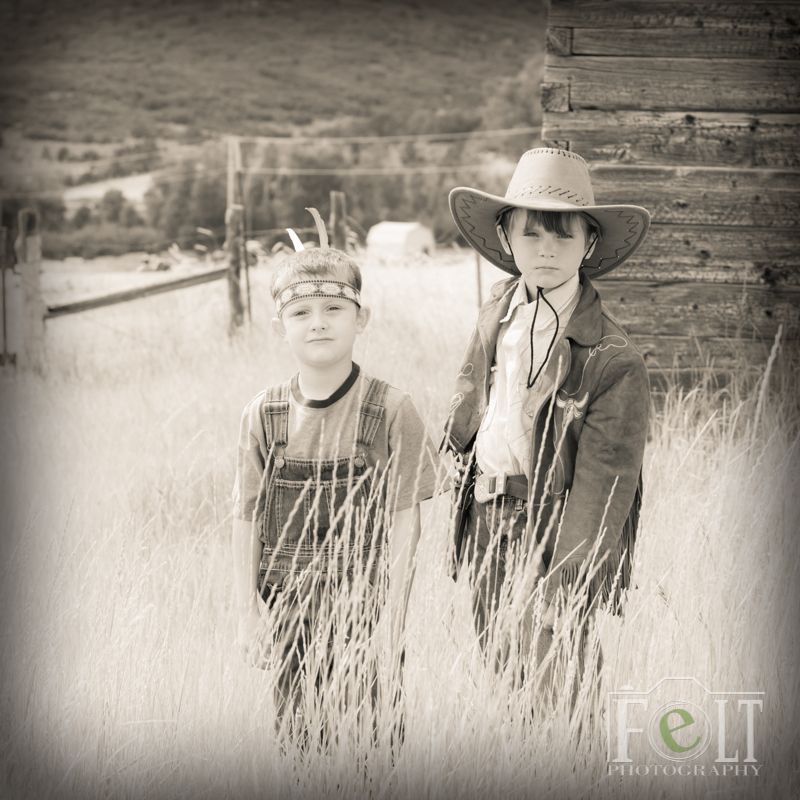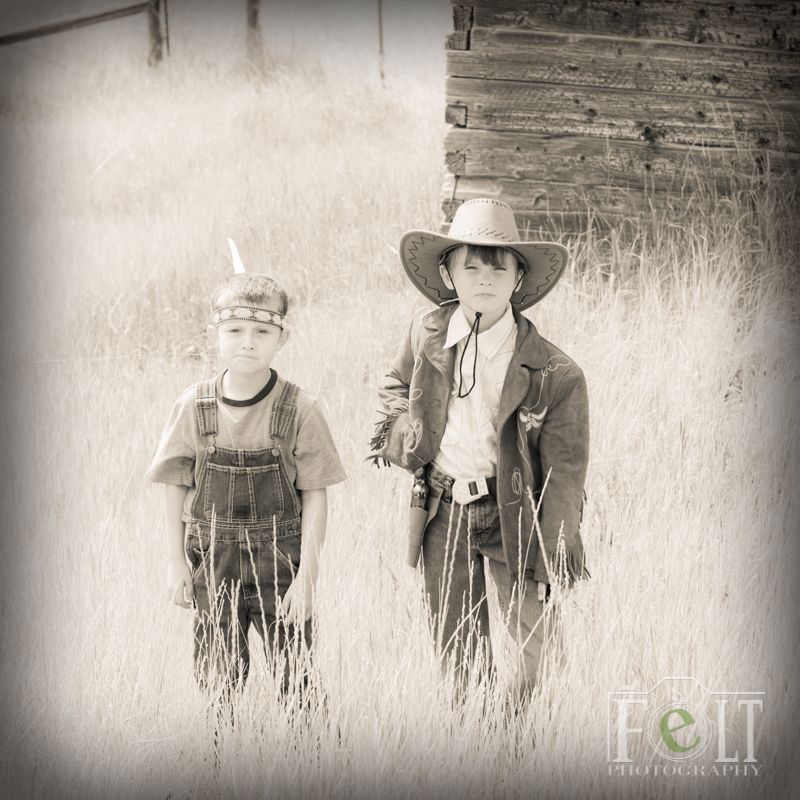 And then we went to the party, and had bacon, and jalapeno bratwurst, and the kids had waffles and sausage, and the cake was donuts and it was pretty awesome.  They played games and had fun on the slip and slide (oh, and not one of these kids knew how to properly slip and slide, time for some lessons…) and it was getting late and we headed home.  And on the way home I was watching the light.  I LOVE light.  It's my friend.  And this light, was beckoning to me to stop the car and do more pictures… so I did.  And I am smitten.