A year ago I had, on a whim, taken my son into the field by my house with a flag.  I loved the light and everything about the day and just wanted to play.  I failed to bring along a reflector or anything useful other than my camera, so as much as I loved the feel and composition and everything else about the image, I was frustrated about the lack of light on my subject.
Here is the original image taken a year ago.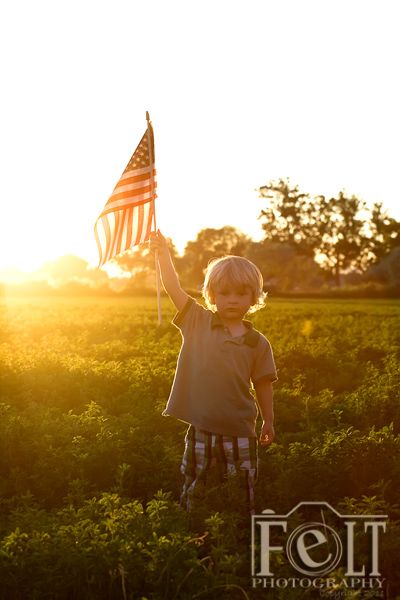 So I wanted to give it another go, and I took my little guy out into the field again, with a flag and my gianormous reflector, and went for a take two.  Not quite the same as the image a year ago, but still, I like the image over all.
And here is the new image.  I may take a third crack at it, just to try and master the feeling of the old image, but we'll see.