This week I was determined to take updated portraits of my kids.  All four of them.   I've been so busy that I was glad to finally have a free day, so I had it on the schedule for Thursday.  Wednesday night I put my daughters hair in curlers, Thursday morning I took them out.  They did not take.  She refuses to let me use anything hot on her hair, so a curling iron or straightener is out of the question.
All right, we'd try to do them Friday.   Well, very late Thursday night, I had a church basketball game, which we won. (Now I in no way take any credit for that win.  Frankly, I am not very good at basketball.  Sometimes I can make a shot, but mostly, I'm just another body on the court, and I pass a lot.)  Well, that win meant that we had another ball game, earlier, and in prime afternoon shooting time, on Friday.  No pictures Friday.
Okay, Saturday.  Well, Saturday was also filled with activities, mostly at home, but the afternoon was clear.  I put the curlers in my daughters hair first thing in the morning and pulled them out with perfect curls just in time for portraits.  I brushed my all boys hair, and got them all dressed. They had been promised milk shakes if they cooperated so I had four children ready and willing to work with me.
I should have bribed the weather…
We went into the field in front of our house.  I love this field and don't tire shooting in it.  There was a breeze, but nothing much.  The second I got my light on my light stand and went to put up my reflector the wind really picked up.  Blowing my reflector like a kite and then, that gut wrenching feeling as my light (despite all the sand bags) crashed to the ground with a bang.  It took all my weight to keep it up while I took it all down and packed up to go home.   I seriously can not describe my frustration.
Well, I was going to show the weather it couldn't beat me, so, for the first time in a long time, I set up my studio in my house and did studio shots of my kids.  Not what I had initially hoped for, but I am really happy with what I got.
My oldest and my only girl.  I can't believe she will be ten this year.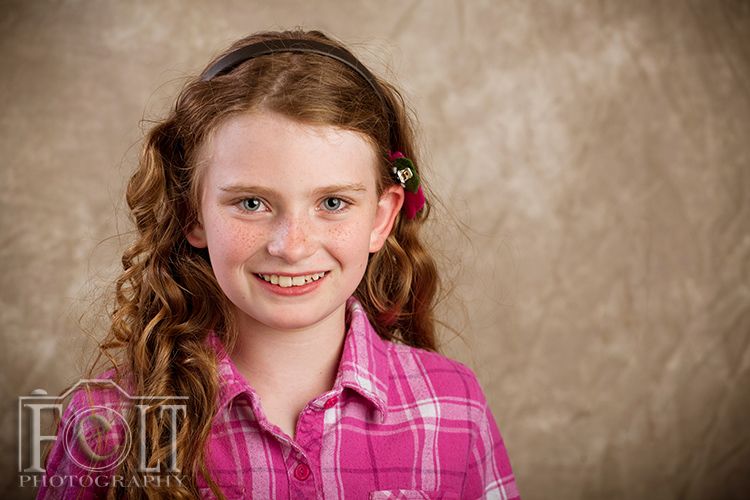 My second child and oldest son.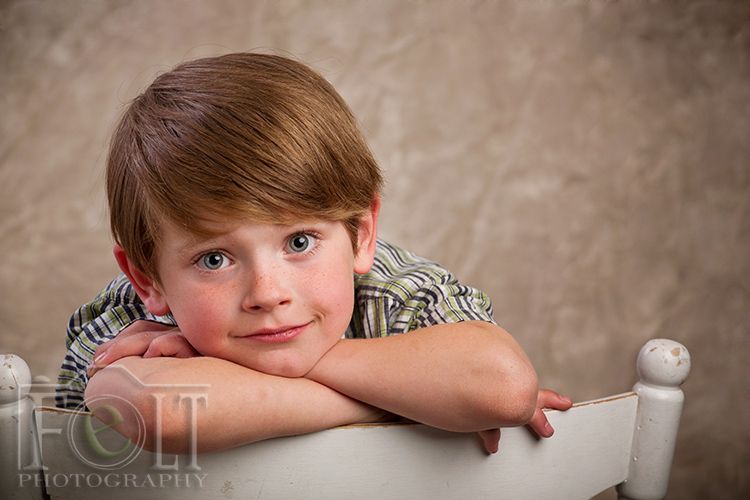 Here is number three.  The middle boy.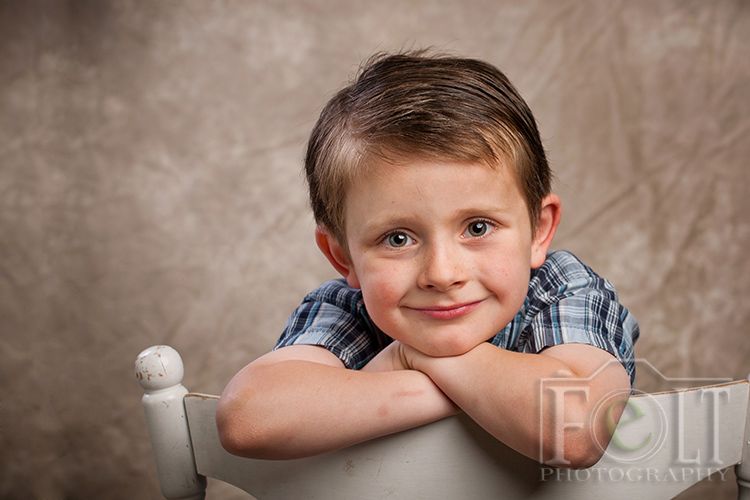 And my youngest.  We just can't bring ourselves to cut that hair.
They did all get their milkshakes, but only after the last dramatic event of the day.  One of them broke the neighbors window!  I won't give away which one.  But after the window was broken, this child went straight to the neighbor and told them what had happened taking full responsibility, then they came and told me.  I am still a little shocked that it happened.  Come on, broken windows are things in stories you tell your kids about telling the truth, they don't happen in real life. Right?