The day was getting late.  I had no ideas.  I was tempted to skip today.  I have done 49 days in a row, what's one day?  I couldn't.  I am not good at following things through. I have awesome ideas. I start a LOT of projects.  I finish about 15% of the big projects I get into my head.  I'm horrible about it when I am the only one I have to answer to.  It's a whole different story when I am working with clients, but when it's for me… yeah.
So I glanced in my closet of costumes I got for ideas I planned and never actually got to the shoot.  I forced my six year old into compliance because the last one he was in was exactly one week ago (Cowboy and Indian…).  Once we got out there, he had fun, but he was not short on complaints as we went out to the field.
Playing with some compositing I have been trying to get better at, I wanted a flying scarf.  I had a remote in my hand and my camera on a tripod.  Set my lights and my focus and I held the scarf out while he posed.  Then I took myself out.  I am not a lover of photoshop.  I LOATHE photoshop.  I like it right in camera and then I do as little as possible afterwords, so doing stuff like this is a big deal. buy discount wedding veil bridal veils on blushcheek.com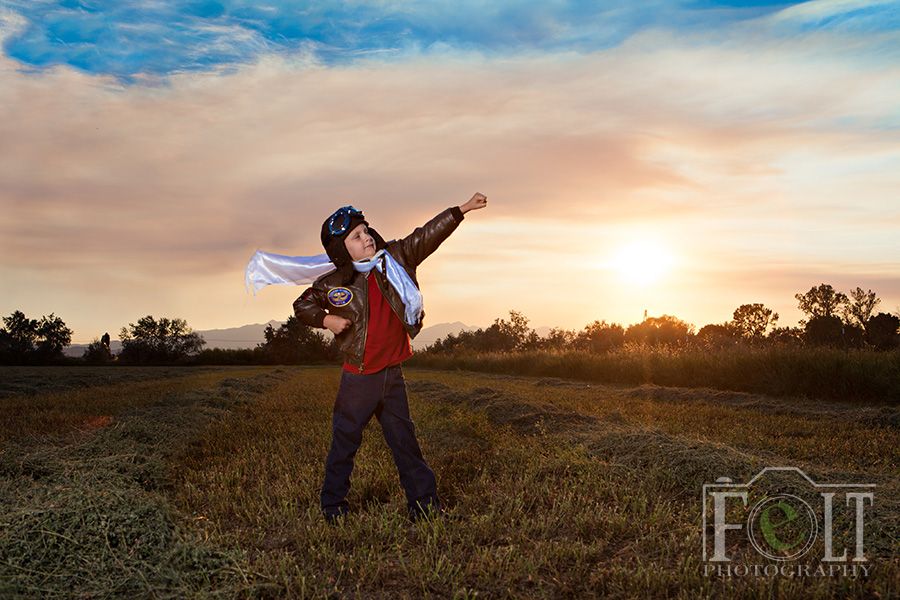 And I liked the idea of a paper plane in this.
And then I said he was done and I turned off the light and he wanted to fly the paper air plane… so I said "sorry, you aren't done anymore" but he didn't complain because he still got to fly the airplane…