I am 48 days into this challenge.  Some days have been really tough to pull something out and I feel like it was half effort.  Other days I feel like I pulled out all of the stops and really created beautiful images.  I have ideas I still want to include in this challenge, stuff that has been in my head for well over a year, things I am working hard on and trying to find the time to get it together.  Then there are days, when I see something, and have to act.
The other day, when I photographed my daughter and my niece reading books, I happened to glance over and see this old gas station.  This place has been here for years.  I remember seeing it almost twenty years ago when I was in high school.  It never quite registered in my brain until I saw it that evening out there doing pictures and I thought I had to use it.  So I got these little coveralls, created a name badge, bought my four year old his own tools, and headed out to photograph my little blue collar boy.   I also did something I rarely ever do, and that was photography in full direct sunlight.  It can be so tricky to get it right, but I have seen other photographers really do some amazing work with it, and I decided that I was going to use it today.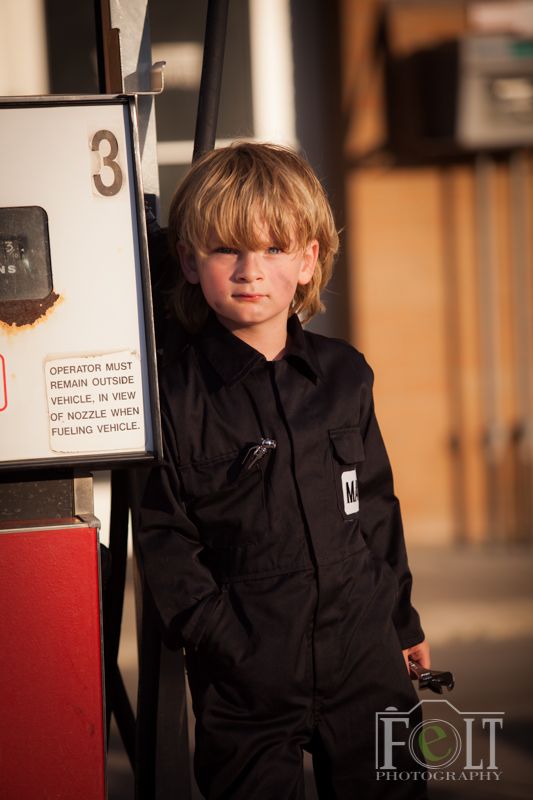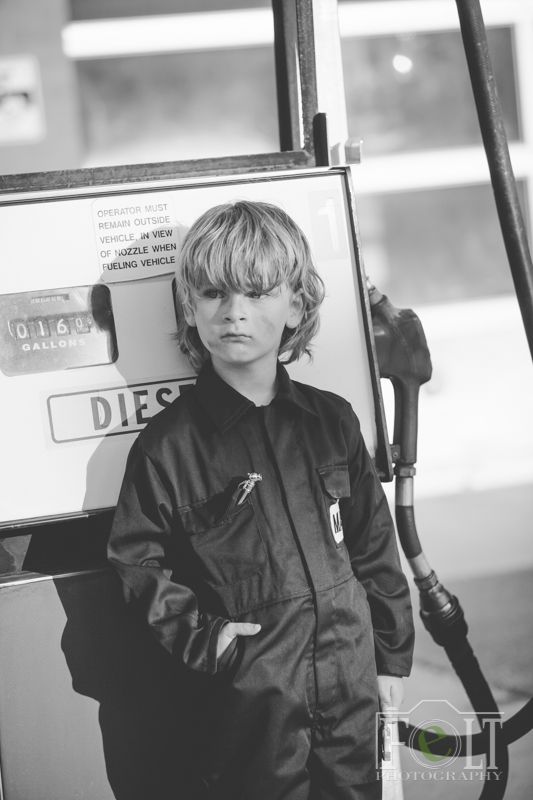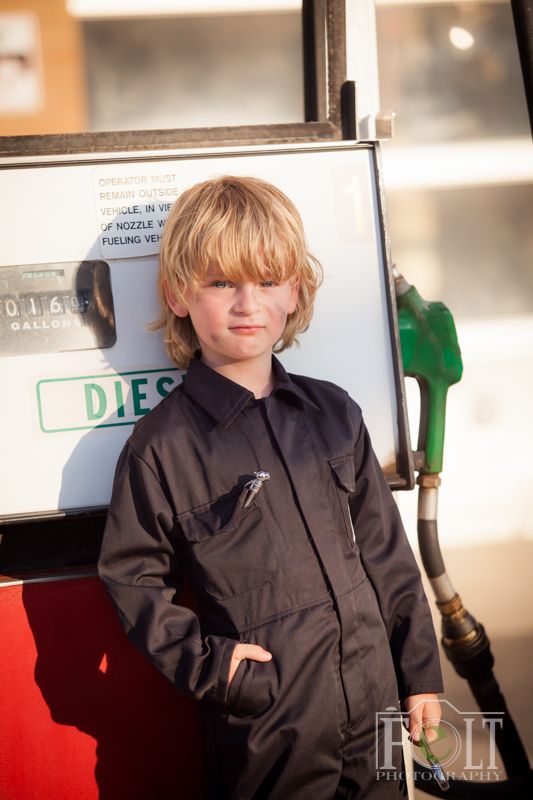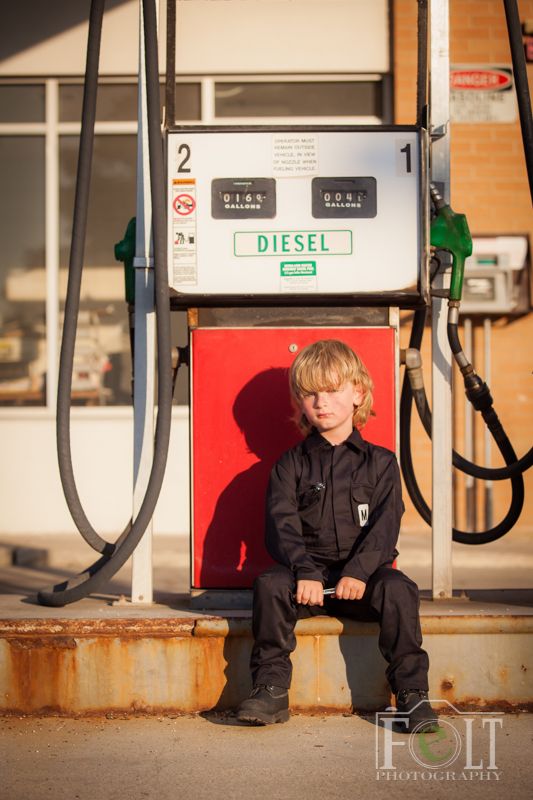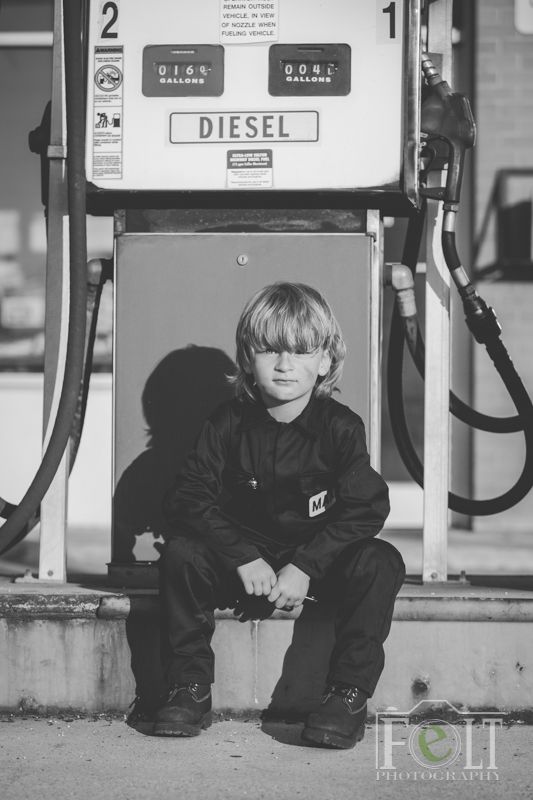 And then I had him stand away from the pumps a little bit to get a different angle.
And he pulled this face and informed me nicely "This will be the last picture, okay Mom."
So I took this last picture, and he was done.