Category Archives:
OCF
Look! Some thought went into this one!
Okay, so we have been working a lot this past week getting the tack and other things needed for our horse.  Well, at one store I saw these John Deere overalls and had to get them and work them into a shoot.  My boys have long outgrown all the other pairs they have had and I wanted to do something.  They had a size seven so I initially had planned to do these with my third child, but tonight, after getting him all dressed he absolutely refused to come and do pictures.  So I took the overalls away ( much to his disappointment) and dressed up my four year old (who is the same size as my six year old so they fit fine) I grabbed my gear and waited so impatiently for the sun to go down just a little.  By the time it was about where I wanted it, we got cloud cover, so I didn't get the color I wanted in the sky, but I did get good pictures.  Messing around with my off camera set up, and getting more comfortable with it, I had him back/side lit with the sun and main lit with a speedlight in a very small softbox.
We did these in our garden, the sunflowers are taller than him and our giant pumpkins are about half his size and it was so perfect.  And did I mention I am in LOVE with these?  He was so good and so cooperative and when we were done, he got to pick peas and fill his front pocket to his delight.  He LOVES peas and we planted an 8ft trellis JUST for him.
This one totally makes me think of the Wizard of Oz black and white scenes.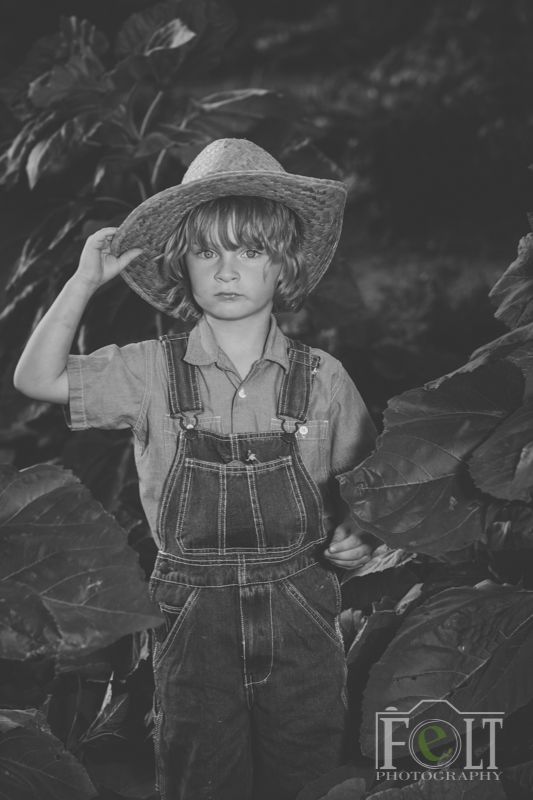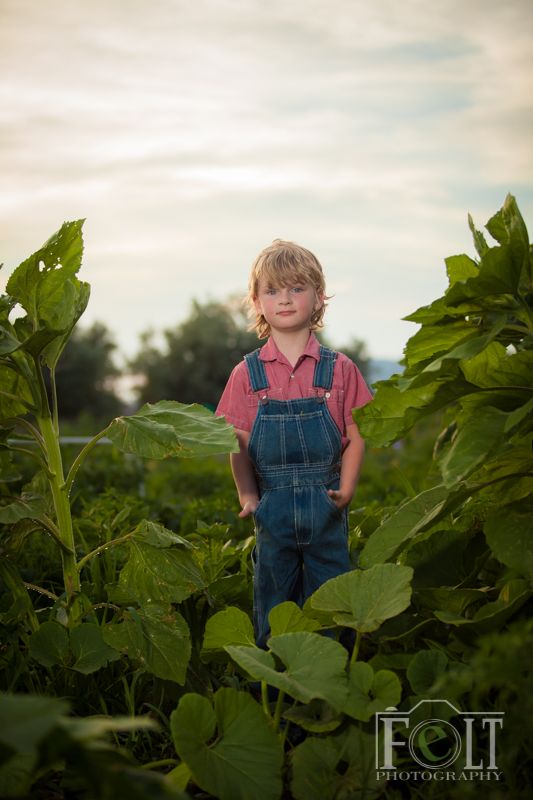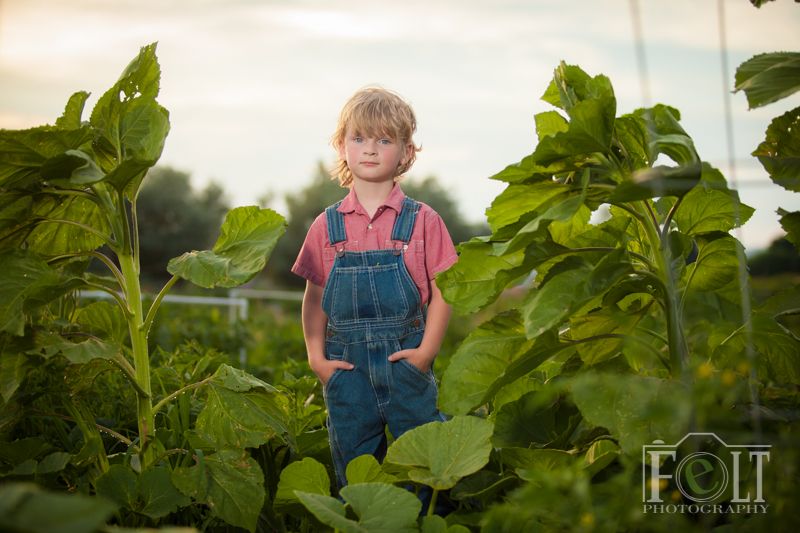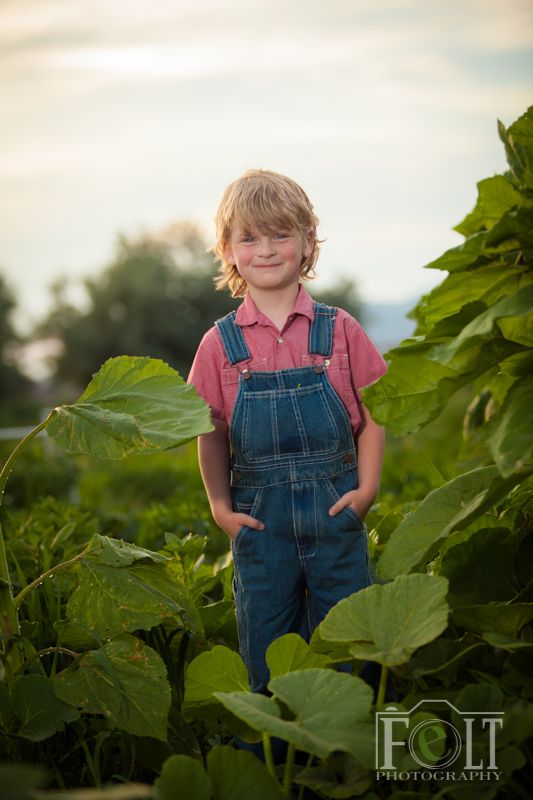 He thought he would be silly and hide in the pumpkins, but I LOVED the way it looked.  I got some of him laughing as he ducked down, but this expression just melts my heart.