Category Archives:
Dessert
Those who know me understand and accept my addiction to those delicious little treats and the local cupcakeries that feed that habit.  Most know that when they ask me where to go, the #1 place on my list is Dippidee in Lehi.  I mean, talk about heaven on a plate!
This is still one of my favorite images, taken last year, of their red velvet cake.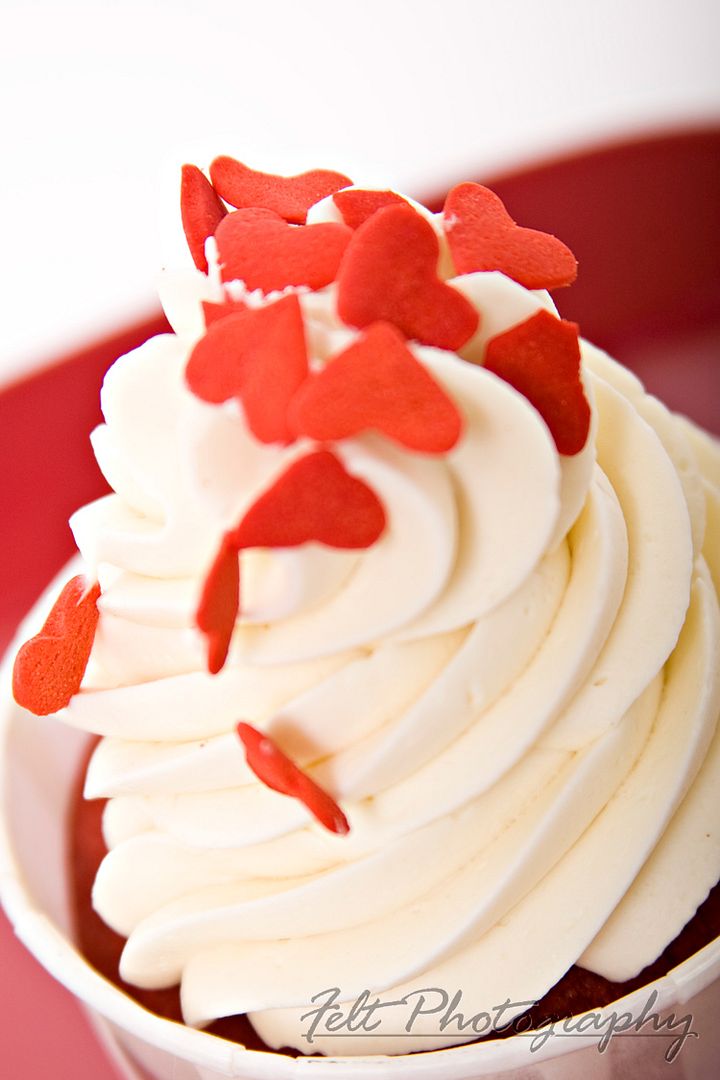 I don't get out there as often as I like, in fact, I think I need to make a special trip and pick up some goodies I can hide from the kids in the back of the fridge.
The problem is that I have found that photographing cupcakes is FUN!  I can't get enough.  My head is filled with ideas.  Well, I couldn't wait anymore.  I decided I needed to learn how to make pretty cupcakes.   So I researched online, I bought books and I bent the ear of my friend, who made these:
Well, I finally got up the courage to make my first batch ever of home made butter cream frosting.  To be honest, it wasn't good.  In my butter cream, add a little more emphasis on the BUTTER than the cream, and you might understood what it tasted like.  It did, however, make for a pretty decoration.
Here is my first self frosted cupcake.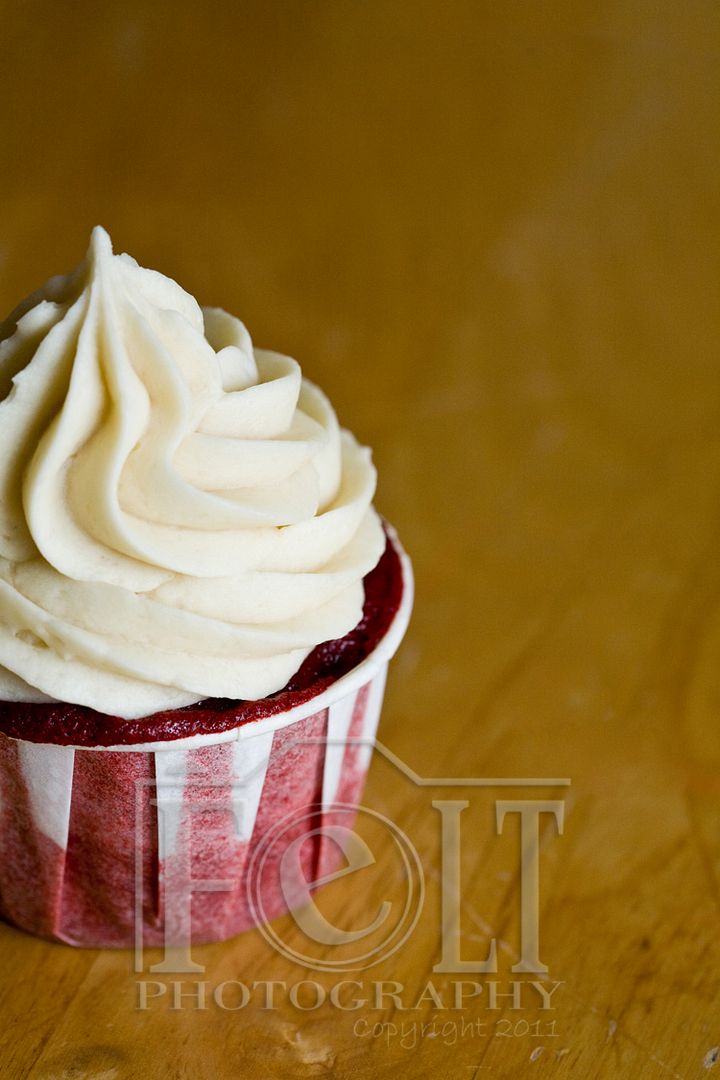 So not bad right?  Yeah, it looks so much better than it tasted!  LOL!

Well, I am getting better.   Though I have yet to make a cake from scratch, (I totally cheat and use box mixes) my frostings are improving, in taste anyway.    Here are a couple from some semi successful attempts.
Lemon cake with raspberry cream cheese frosting:
Lemon cake with lemon butter cream and coconut: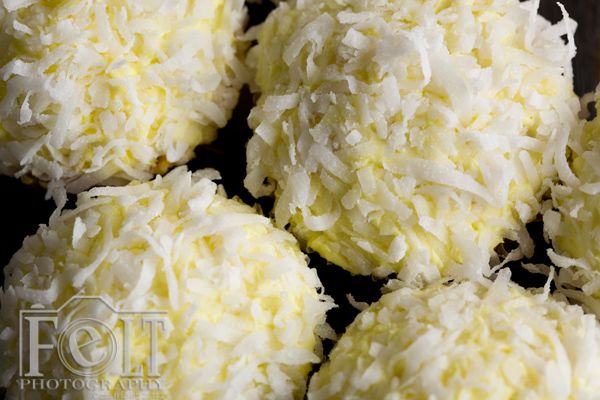 Vanilla cake with raspberry cream cheese frosting and pretty pearls: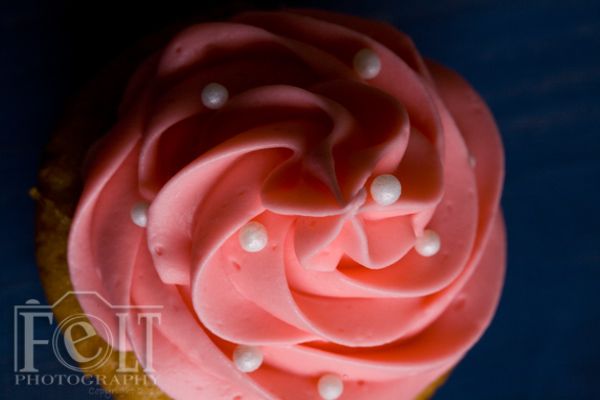 I know, these will never be as good as the sweet creations at my favorite haunt, but for pictures, thankfully, they don't actually have to taste good, just look like it.
And my new motto: