Category Archives:
Corporate
There is a contest right now running on Ivory Homes Facebook Page.  I would love for you to go LIKE them and then click on my picture below to vote for my picture because winning this competition could mean a contract to do photography for Ivory Homes, and I am very much interested in getting into real estate photography.
Remember, you must like Ivory homes for your vote to count.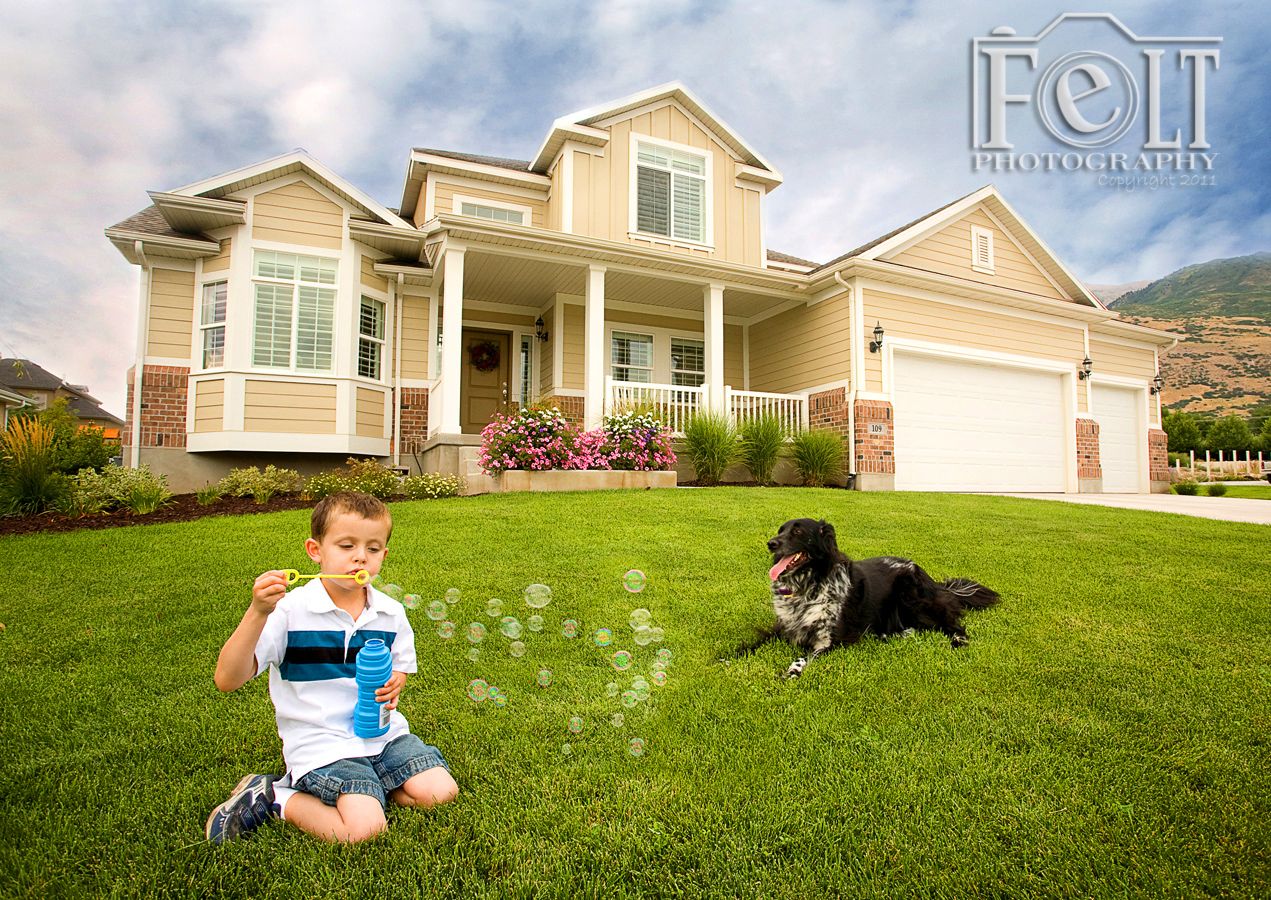 When I saw this contest when there were like 13 entries.  "Good odds" I thought and immediately started planning.  Nope, I did not want a picture of  "just a house".  I needed my image to tell a story of a home.
First, as I live in a small townhouse (not built by Ivory Homes) my home would not work.  I also thought it would be important that the home in the image be built by Ivory Homes.  I went to the website and found the closest community to me and also found they have a spec house for sale that is currently not lived in.  I thought this would be a good option.  I decided I wanted my boy in the picture because he has such an "all American boy" look (in my completely biased opinion) and I initally was going to use my youngest son as well, but he's two and he's good at it and sometimes the dog obeys better and… hey… THE DOG!  What says "home" more than a lab mix dog?  Well, not much.  So that was it.  The boy and the dog and a… frisbee!  Perfect.
I bribed my son with $5 to cooperate because this was "important to mommy", we loaded him, the dog, the frisbee and of course my canon 5d into the car and went to find the house.
I got to the spec house and wouldn't you know it… no landscaping.  None.  Okay, improvise.  I drove around the neighborhood about five times (pretty sure the residents thought I was casing the joint), and went back and forth decided on the "perfect" home.  The home I chose won because of the pretty flowers in front which added color and warmth to the image.  My son and I got out of the car and knocked on the door.  A sweet lady answered and I told her that I, a total stranger, wanted to take a picture of my boy and my dog in front of her house for Ivory Homes.  I expected to get the door slammed in my face, but she happily said I could and even, kindly,  shut the garage door for me.  🙂
I put on my "go to" lens.  Anyone who knows me, knows how much I am in love with my super wide zoom.  The Canon 17-40 F/4 L.  I positioned myself so I would get a great angle on the house, but miss the house that is generally in view to the East.  I set my son and dog in position and he threw the frisbe.  Lesson of life… when you tell a five year old to throw the frisbe "straight up" to a five year old, that could really be any direction he desires.  Needless to say, we chased a lot of frisbees.
This was my favorite: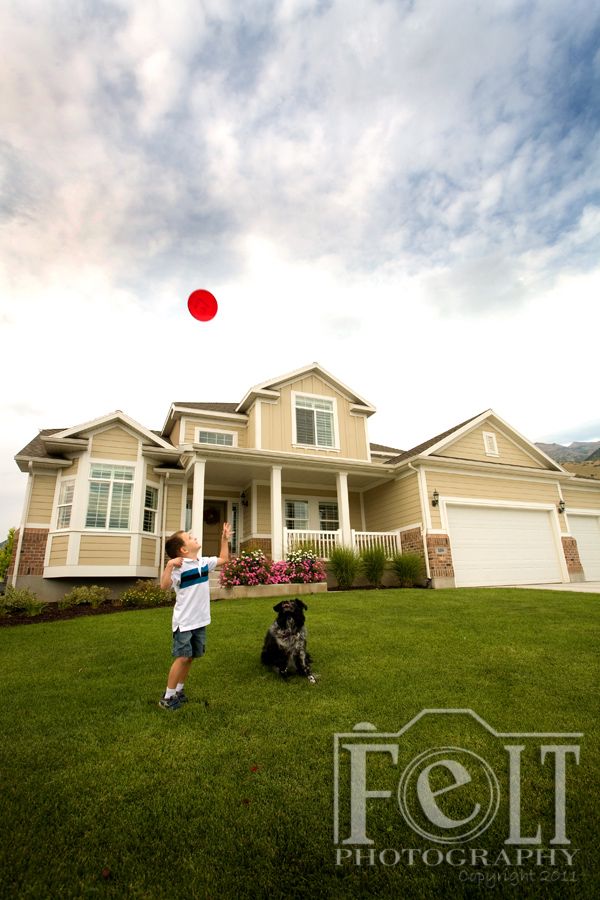 Now, I couldn't enter this shot for three reasons. One, my son's arm is all funky.  Two, the dog is sticking her tongue out at me.  Three, I didn't get the whole house!  Darn!
Well, I was going to call it good with this image, but before we left I remembered I had bubbles in my car and the lightbulb went on.  This picture needed bubbles.  Lots of bubbles.
I put the dog in the car, put my son back on the lawn and said "blow bubbles", then I decided I still needed the dog. I got her out of the car, told her to stay, went back to my son and said "blow more bubbles".
Okay.  We can work with this.
I get the images on the computer and I begin with my base image.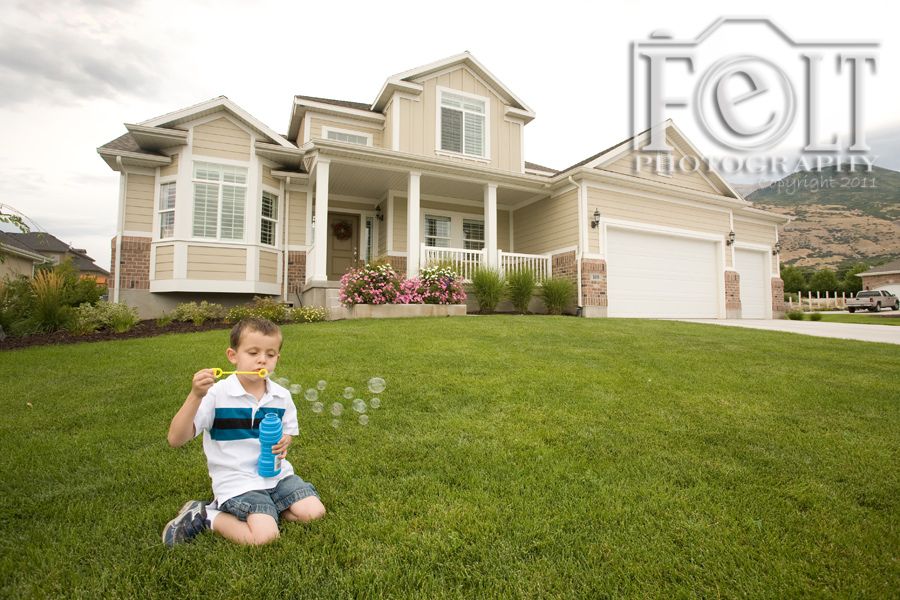 Well, we need more bubbles.  So I took the bubbles from the image RIGHT after this shot and put them in this image.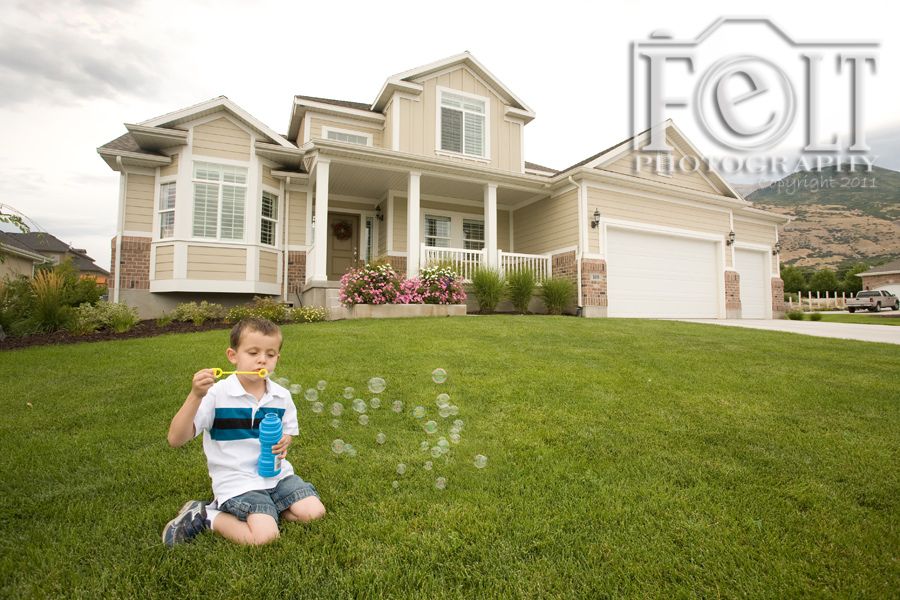 This image really needs the dog, but none of the images with the dog and the bubbles really worked… so I just took the dog, and put her where I wanted her.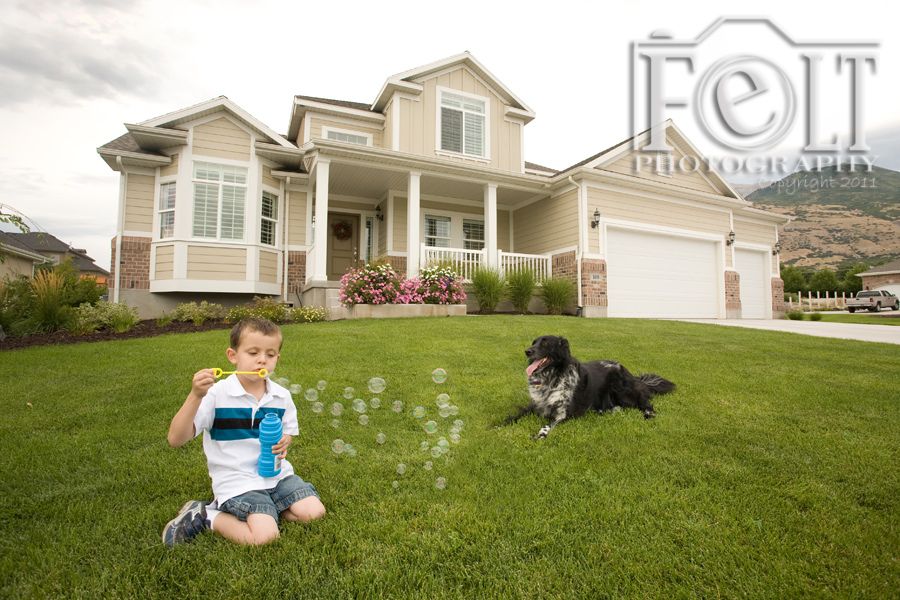 Now a little color boost….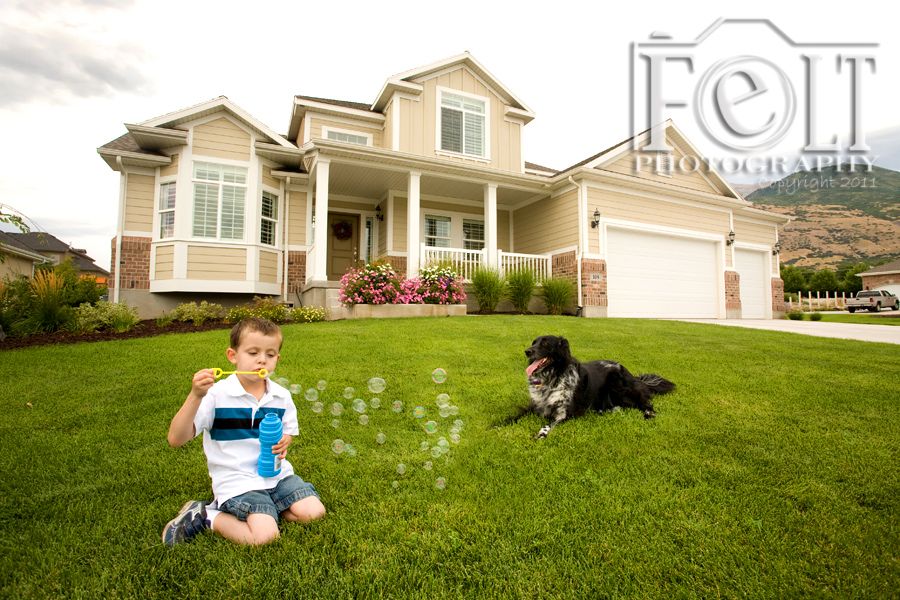 The ONE thing I hated was the crumby sky.  I was dealing with passing clouds but mostly overcast.  So I took my pretty sky from the frisbee image I posted, and quickly threw that in. (Okay, there was NOTHING quick about adding that sky.  It took for EVER! But it looks so much better.)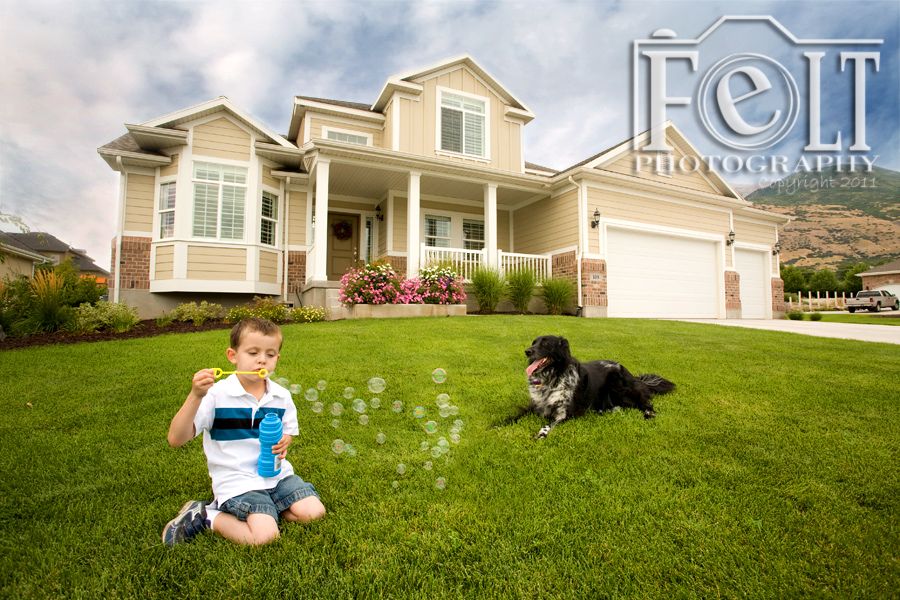 And I finally had my beautiful, ad worthy, image.
So like I said, I didn't want just a "picture of a house".  I wanted to tell the story of a home.  Doesn't it look like they live there?  And live there happily? In a world of endless bubbles?  Okay, no, but it's pretty cool anyway.
Now my picture is up against 70 other people, and I need your support.  GO VOTE FOR ME!
thanks.
Professional headshots are now available for small businesses and corporations. Shot at your location to interrupt your busy schedule as little as possible. Contact me for full details and a personalized quote for your company!